This Week
Hello from Three Blind Mice!

Weekly Fish/Seafood Special, Pasta Special, Mussels, and Burger Special.
Here's a look at this week – September 20th – September 25th.

Fish Special –
Grilled Swordfish with Roasted Fingerling Potatoes, Kalamata Olives, Arugula, Artichokes, and Olive-Oil Poached Tomatoes with a Thyme Beurre Blanc

Pasta Special –
Farfalle Pasta with English Peas, Ham, Grilled Scallions, and Tarragon in a Pecorino Cheese and Black Pepper Cream Sauce

Mussels –
"Mouclade"
Steamed with White Wine with Leeks and Shallots in a Rich Coconut Milk and Madras Curry Cream

Burger Special –
"Five Napkin Burger" – an 8 oz grilled burger with caramelized onions, swiss cheese, and a horseradish, garlic, and mustard aioli served with our Pommes Frites.

Look for details soon on our "North Georgia Wine Trip" .
TBM is chartering a bus to take 30+ people up to three North Georgia Wineries in the Dahlonga area on October 22nd. Details to follow very soon.
But mark your calendar now!!

Hope you have a great week and we see you soon at Three Blind Mice.
New Lunch Menu!
We're pleased to inform you about changes to the menu at Three Blind Mice. Come in soon to enjoy great new offerings like Pork Loin with Apple Mashed Potatoes and Fried Green Beans, Low Country Shrimp and Grits, or Crabcakes, all offered all at Lunch.
We think you'll love them, reflecting the fresh, flavorful bounty of this season.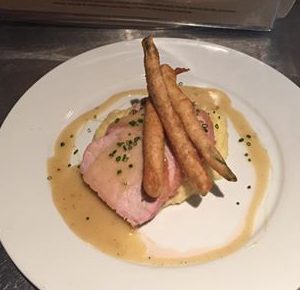 Pork Loin with Apple Mashed Potatoes and Fried Green Beans
Don't worry-we're still keeping perennial customer favorites likeSmoked Turkey Rachel and the Montecristo. Be sure to visit us as the new menu is available starting today, come to try it out!
Beer Tasting
You asked and we listened
We are moving our beer tastings to the 1st and 3rd Sunday of the month.
Our first one will be this Sunday and feature 6 brews for $8.
Hurry in to see what great beers Jerad has picked to kick off the Sunday tastings.
3-1-3 Nights at TBM
3-1-3 NIGHT AT TBM
3 Beers, 1 Brewery, $3 Each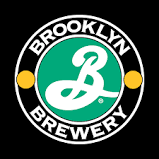 September's 3-1-3 night is Tuesday, September 27th and is featuring Brooklyn Brewery.
Stay tuned for which beers will be poured.
TBM Retail
The TBM Retail Market is featuring a late summer SALE on our Beekman 1802 products.
Now through the end of September get 25% off all the products.
Hurry in!
Hours
TUE through SAT
11 am - 3 pm Lunch
3 pm - 5 Bar Service (Drinks Only)
5 pm - 10 Dinner
SUNDAY
10 am - 3 pm Brunch
3 pm - 5 Bar Service
5 pm - 9 Dinner
BAR
Open nightly late (after dinner)
CLOSED ON MON
Photo Albums