This Week
NEW WEEKLY SPECIAL CATEGORY – SALAD SPECIAL

Here's a look at the week of July 18th – July 23rd….

Fish/Seafood:

Pan-Roasted Florida Snapper served over Stewed White Beans, Roasted Okra, Spinach, and Yellow Summer Squash with a Summer Tomato Beurre Blanc

Pasta:

Farfalle Pasta with Grilled Chicken, Grape Tomatoes, Roasted Zucchini, and Mushrooms in a Garden Thyme and Zucchini Cream Sauce

Burger:

Bacon and Blue Cheese Burger with Caramelized Onions and a Roasted Garlic Mayonnaise served with Pommes Frites

Salad:

Arugula and Israeli Couscous Salad with Roasted Apricots, Red Peppers, and Grilled Bermuda Onions with Chopped Moroccan-Spice Rubbed Chicken Thighs in a Citrus Vinaigrette
Weekly Lunch Special
Bacon and Blue Cheese Burger

Bacon and Blue Cheese Burger with Caramelized Onions and a Roasted Garlic Mayonnaise served with Pommes Frites
Wednesday Wine tasting
Our next Wine Tasting is next Wednesday, July 26th from 7-9 pm.
We are pleased to have Amber with Ultimate Distributors hosting.
We are tasting a Provence Rose, comparing a Pinot Grigio with a Pinot Gris to show the vast difference, a Pinot Noir, a Petite Syrah, and a Zinfandel.
These are all brand new wines to TBM.  Don't miss this lineup!
This Tasting will be $10 for tastes of the six wines and some small bites. We are pouring  from 7-9 PM.
3-1-3 Nights (Pint Night)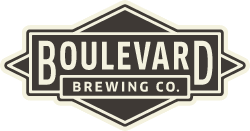 Our next 3-1-3 night is Tuesday, July 25th.
We are featuring Boulevard Brewing out of  Kansas City, Missouri.
Stay tuned next week for what terrific brews will be poured.
3 Brews, $3 all night! Customers keep one glass!!
Sunday Night Beer Tasting
Tastings are the 1st and 3rd Sunday of the month. Here's our upcoming dates.
August 6th & 20th
September 3rd & 17th
Half Price Wine Tuesday Nights
Join us on Tuesday nights for dinner and enjoy any bottle of wine off our "Library Wine List" for half price with the order of any ENTREE.
(Bottles on our By-the-Glass list and retail bottles are not offered for half off.)
Hours
TUE through SAT
11 am - 3 pm Lunch
3 pm - 5 Bar Service (Drinks Only)
5 pm - 10 Dinner
SUNDAY
10 am - 3 pm Brunch
3 pm - 5 Bar Service
5 pm - 9 Dinner
BAR
Open nightly late (after dinner)
CLOSED ON MON
Photo Albums