This Week
Hello from Three Blind Mice!

Check out our new Whiskey tasting in this page!

Our TBM Burger Special this week is the "Mulberry Burger" – on 8 oz  burger with fresh mozzarella, parmesan, baby arugula, and a basil ketchup on a toasted bun and served with our pommes frites.

We are taking reservations for all sized parties for Mother's Day.  Call 770-696-4139 now to insure your table.

Have a great week and we'll see you soon at Three Blind Mice!
Mother's Day Brunch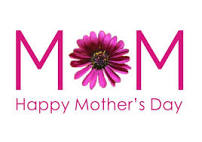 May 8th, 2016
10 AM - 4 PM
French Toast with Lemon Cream Cheese Filling
and Pan Roasted Blackberries
Frittatas - Spring Vegetable or Ham & Cheese
Caesar Salad
Veggie Pasta Salad with Basil and Garlic Aioli
Chicken Marsala
Low Country Shrimp and Grits
Orange Glazed Cornish Hen served over Wild Mushroom Rice Pilaf
Asian Marinated Flank Steak Skewers
Roast Pork Loin with Pomegranate Molasses Glaze and Peach Chutney
Grilled Vegetable Platter
TBM Macaroni and Cheese
Herb Butter Roasted Red Potatoes
(Dessert Bar)
Assortment of Mini Cakes and Cheesecakes
$28/Adults $14/Children 12 & under
Cinco de Mayo
Specials for food and drink this Thursday.....
TBM Fish Tacos served with a side of chips and house made Guacamole.
Black Bean Fiesta Soup
TBM Margaritas and other drink specials!
Wiskey Tasting Tuesday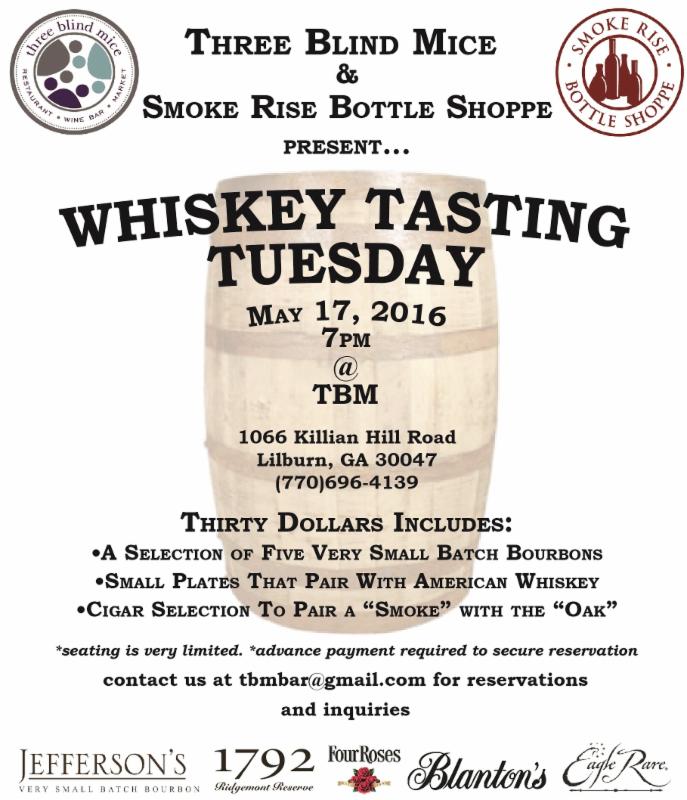 3-1-3 Nights at TBM
May's 3-1-3 Night is Tuesday, May 31st.
Stay tuned for which brewery will be featured
Beer Tasting
Our beer tastings occur the first and third Tuesday of every month.
We will feature tastes of six brews for $8 from 5pm until 10pm.
It's a great way to sample that beer you just may not be bold enough to order.
Next event: May 17
Hours
TUE through SAT
11 am - 3 pm Lunch
3 pm - 5 Bar Service (Drinks Only)
5 pm - 10 Dinner
SUNDAY
10 am - 3 pm Brunch
3 pm - 5 Bar Service
5 pm - 9 Dinner
BAR
Open nightly late (after dinner)
CLOSED ON MON
Photo Albums