This Week
Here's a look at the week of 10/16 – 10/21 …

Starter:

Black Eyed Pea "Falafel" Patties served with a Red Pepper Jelly

Fish

Blackened Redfish served with a Cauliflower Mash and Southern-Style Collard Greens

Pasta

Rigatoni with Grilled Shrimp and Roasted Fennel in a Puttanesca Sauce

Burger

"The Bryan Burger"
8 ounce Grilled Burger topped with a Basil-Arugula Pesto, Shaved Parmesan Cheese, Caramelized Onions, and a Garlic Aioli served with our Pommes Frites

Dessert

Apple Oatmeal Skillet Cookie served A la Mode and topped with Toffee Sauce
TBM DELIVERY
Did you know that Door Dash with deliver your TBM lunch or dinner straight to your home or office? Download the Door Dash App today and let them bring TBM right to you!
FALL LUNCH MENU
Fall lunch menu changed last Friday, October 12th. Changes include.....

TBM Autumn Salad to replace Peach Salad

Bringing back the TBM Beer Battered Chicken Sandwich served with Red Cabbage/Apples and a Horseradish and Caper Aioli, as well as the original Eggplant Two-ways Sandwich.

New to the menu is our TBM Quiche of the Week served with a Cup of Soup or Salad.
Wednesday Wine Tasting
Our next wine tasting is tomorrow night Wednesday, October 17th.
WE RESCHEDULED FROM LAST WEEK DUE TO THE WEATHER.
We are pleased to have Christen with Empire here proctoring our tasting. Our lineup to include these varietals….
Rose Cava
Chardonnay
White Blend
Pinot Noir
Red Blend
Shiraz
Enjoy a great night out with family and friends. The 6 wine tastes and a small bite pairing is $15. We are pouring from 7-9 PM.
Thursday Tapas
Gambas al Ajillo
Pan-roasted, head on/shell-on shrimp sautéed w/ garlic, wine, olive oil, & smoked paprika (w/ grilled bread)
Patatas Bravas
Deep fried red skinned potatoes drizzled with a spicy tomato sauce & our garlic mayonnaise
Merienda
Mixed "snack" of chorizo, Manchego, olives, Marcona almonds, prunes, and peppers
Albondígas
Tiny pork and beef meatballs in a sherry cream sauce with slow cooked onions, fresh thyme, and peas
House-made Sangria
October 3-1-3 Night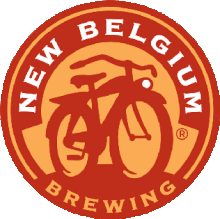 October's 3-1-3 Night is Tuesday, October 30th……..
3 Beers, 1 Brewery, $3 all night .
CHANGE – We are featuring New Belgium out of Asheville, NC. On tap that night is the La Folie Sour, Belgium White Ale, & Voodoo Ranger Juicy Haze IPA.
Introducing TBM Coravin List
TBM is pleased to rollout our Coravin Wine Pours. What is a Coravin pour?
Coravin permits us to pour wine from bottles without ever pulling the cork. It delivers great glasses of wine, indistinguishable from untouched bottles.
We are featuring 6 big reds to start this new list. TBM is one of the first restaurants in the Metro Atlanta Area offering Coravin pours.
(Bottles excluded from 1/2 price Tuesday!)
Sunday Night Beer Tasting
Here's a look at the fall…..
October 21
November 4 & 18
December 2 & 16
Hours
TUE through SAT
11 am - 3 pm Lunch
3 pm - 5 Bar Service (Drinks Only)
5 pm - 10 Dinner
SUNDAY
10 am - 3 pm Brunch
3 pm - 5 Bar Service
5 pm - 9 Dinner
BAR
Open nightly late (after dinner)
CLOSED ON MON
Photo Albums