Dinner Specials
2/7 – 2/12

Seafood:

Potato Crusted Cod served with a Vegetable Medley of Haricot Verts, Cauliflowers, Baby Carrots, and Pearl Onions

Pasta:

Penne Pasta with Grilled Chicken, Artichoke Hearts, Tomatoes, and Olives tossed in an Italian Garlic Olive Oil topped with Feta Cheese

Burger:

Greek Burger
8 oz Grilled Angus Burger topped with Feta cheese, Pepperoncini, Tomatoes, and Tahini Sauce served with our House-cut Pommes Frites

Dessert:

Apple Crisp a la Mode

No Changes or substitutions made to daily specials
Wine Tasting Wednesday Feb 8th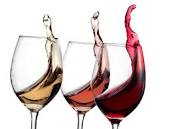 WEDNESDAY WINE TASTING
Join us Wednesday night February 8th, 7-9 pm for our Wine Tasting!
Ovum Old Love White Blend
* This Riesling based white blend. OLD LOVE is a dry, white blend that dreams of capturing the summer sun in a bottle of wine. Aromas of fresh cut blood orange, salty lemon and aloe vera typify this racy, texturally rich white wine.
Maison Noir Love Drunk Rose
* The 2021 Love Drunk is an intoxicating rosé. Much like new love, it clouds the brain, causes eyes to sparkle, cheeks to glow, blood pressure to rise, and lips to pucker. Provocative aromas of strawberry and raspberry, followed by refreshing flavors of wild strawberry, watermelon rind, and a hint of kiwi.
Stolpman Carbonic Sangiovese Love You Bunches
* a pun for the gentle "loving" treatment of the whole grape bunches to keep the grapes intact through fermentation. Of course, the simple, whimsical label is the perfect fit for this fun, happy wine. Riper red berry fruit sings over the tart finish resulting in a pleasurable, quenching crunch. A perfected adult version of Sour Patch Kids candy. A floaty fleshiness develops by the second glass – which, btw, arrives quickly – with some mellowing watermelon notes on the mid-palate.
Clovis Cote Du Rhone
* Produced by Remi Pouizin, this Cotes du Rhone consists of biodynamic and organic grapes: 50% Grenache, 25% Syrah, 15% Cinsault, and 10% Carignan. Light to medium-bodied with prominent ripe red berry notes balanced with a touch of garrigue. Easy and approachable with old world flair.
Naveran Brut Rose
* Naveran Brut Rosado is an estate-bottled vintage organic Cava made from Pinot Noir and the traditional Parellada grape. Bodegas Naveran is a premium Cava producer that exclusively uses the organic grapes they farm on their own properties. Naveran Brut Rosado spends at least 12 months on its lees after fermentation in the bottle to achieve greater depth, complexity, and elegance. The Pinot Noir character in this wine is apparent throughout, with beautiful bright red fruit and a compelling vinous character and texture.
Casa De Santa Eufemia Ruby Port
* A fresh and vibrant, everyday Ruby Port wine that's made for enjoyment upon release. An anomaly in a region where most producers source their grapes, Casa de Santa Eufemia, a grower port estate, was founded in 1894 by Bernardo Rodrigues de Carvalho. Taste of Chocolate and Raspberry.
6 wines – $15
Valentine's Pre-Fixe Dinner Menu
STARTERS (Choice of One):
French Onion Soup au Gratin
Orchard Salad: Mixed Greens, Sliced Bartlett Pears, Shaved Fennel, Dried Cranberries, Toasted Almonds, and Parmesan Cheese tossed in an Apple Butter Tarragon Vinaigrette
TBM Crabcakes with a Lemon Dill Aioli
Smoked Salmon Cheesecake accompanied with Toasted Pumpernickel
MAIN COURSES (Choice of One):
Filet au Poivre with Fingerlings and Haricot Verte
Rosemary Crusted Pork-loin with  Wild Mushrooms and Hunter  Sauce atop Fried Polenta
Crab Stuffed Salmon served with Grilled Asparagus
Pan-seared Scallops topped with Caviar over Cauliflower Mash and drizzled with a Champagne Burre Blanc
Grilled Sea Bass with a Lemon Caper Sauce served over  Julienne Carrots, Zucchini, and Turnips
DESSERTS (Choice of One):
Grand Marnier Creme Cake
Chocolate Tulip Cup with Cappuccino Mousse
Strawberry Pavlova
Pre-Fixe Menu is $70 / person
$75 / Person adds a glass of Prosecco or Rose Brut
Live Music Thursday
Thursday, February 9th
7 – 10 PM
James Patrick Morgan
Live Music Saturday
Tuesday, February 11th
7 – 10 PM
Mook & Mimi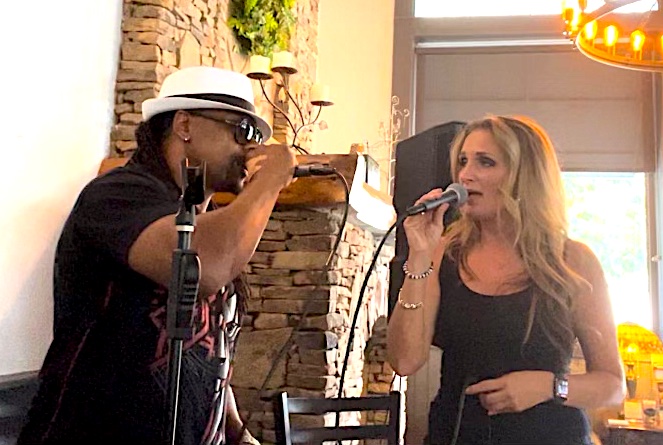 Half Price Wine Tuesdays
NOT AVAILABLE ON VALENTINES
Half Price Wine Tuesdays has returned!
Enjoy any bottle of wine on our library list for half off when ordered with an entree. Does not include bottles on our by the glass list, Coravin list, or retail purchases.
TBM Hours
Tuesday - Sunday
Lunch 11 AM - 3 PM
Bar Service 3 - 5 PM
(Bar Menu for food begins at 3:30)
Dinner 5 - 10 PM
Bar stays open later (Drinks only)

Saturday
Brunch 11 AM - 3 PM
Bar Service 3 - 5 PM
(Bar Menu for food begins at 3:30)
Dinner 5 - 10 PM
Bar stays open later (Drinks only)

Sunday
Brunch 10 AM - 3 PM
Bar Service 3 - 5 PM
(Bar Menu for food begins at 3:30)
Dinner 5 - 9 PM
Bar stays open later (Drinks only)

Monday Closed
From our Facebook