This Week
Here's a look at the week of 5/22 – 5/27…

Salad

Salad of Spring Greens and Baby Spinach with Blackberries, Crumbled Goat Cheese, Sugared Pecans, and dressed with a Strawberry Vinaigrette

Pasta

Pork Stroganoff – Farfalle Pasta with Roasted Mushrooms, Caramelized Onions, Peas, and Roasted Red Peppers

Fish/Seafood

Pan-Roasted Yellowtail served over Rice Pilaf with a Lemon and Caper Butter Sauce

Burger

8 oz. Grilled Burger with Melted Swiss, Mushrooms and Onion Duxelles, and Garlic Aïoli served with our Pommes Frites

Dessert

Apple Crisp with Gluten Free Oat and Pecan Crumble served a la Mode
Memorial Day Weekend

TBM will be open for Brunch only on SUNDAY, MAY 29th. We will close for Dinner to allow our employees to enjoy the rest of the Memorial Day weekend. Thanks for understanding! Hope to see you for Brunch and of course our Bottomless Mimosas!!
Wednesday Wine tasting
Our next tasting is next Wednesday, May 30th. We are postponing it until the last Wednesday of the month due to Gwinnett County Graduation on the 23rd. Stay tuned next week for which terrific wines we will be tasting.
Enjoy a great night out with family and friends. The 6 wine tastes and a small bite pairing is $15. We are pouring from 7-9 PM.
May's 3-1-3 Nights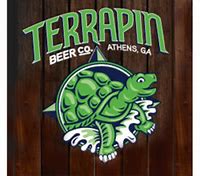 May's 3-1-3 Night is Tuesday, May 29th….. 3 Beers, 1 Brewery, $3 all night. We are featuring Terrapin out of Athens, GA. We are pouring Recreation Ale, Hopsecutioner, and Luau Krunkles.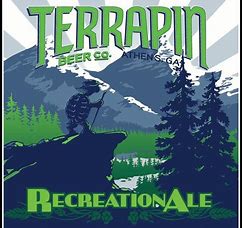 Also for the Month of MAY – Anytime the Atlanta Braves are playing on TV and you come in to watch, Terrapin Recreation Ale will be $3 during the game. We have now purchased the Braves package and you can catch them every time they are on!
Introducing TBM Coravin List
TBM is pleased to rollout our Coravin Wine Pours. What is a Coravin pour?
Coravin permits us to pour wine from bottles without ever pulling the cork. It delivers great glasses of wine, indistinguishable from untouched bottles.
We are featuring 6 big reds to start this new list. TBM is one of the first restaurants in the Metro Atlanta Area offering Coravin pours.
(Bottles excluded from 1/2 price Tuesday!)
Sunday Night Beer Tasting
Tastings are the 1st and 3rd Sunday of the month. Here's a look at the June, and July dates.
June 3rd & 17th
July 1st & 15th
TBM Retail Market
TBM has some awesome craft beers and boutique wines in our market.
Stop in to pick up a 6 pack of beer for that patio (weather is warming up tomorrow) or a terrific bottle of wine for dinner or as a gift.
Also remember we have graduation parties, Mother's Day, Father's Day, and many other spring events to grab a gift or some beverages in advance!!
Half Price Wine Tuesday Nights
Half Price Wine Tuesdays
Enjoy any bottle of wine on our library list for half off when ordered with an entree.
Does not include wines bottles on our by the glass list, Coravin list, or retail purchases.
Hours
TUE through SAT
11 am - 3 pm Lunch
3 pm - 5 Bar Service (Drinks Only)
5 pm - 10 Dinner
SUNDAY
10 am - 3 pm Brunch
3 pm - 5 Bar Service
5 pm - 9 Dinner
BAR
Open nightly late (after dinner)
CLOSED ON MON
Photo Albums