TBM Lunch Special
Steak Sandwich
Shaved Ribeye with Caramelized Onions, and a Blue Cheese Fondue, served with Choice of Side
This Week
Here's a look at the week of 8/7 – 8/12…

Starter:

Tuna Poké
Diced Yellowfin Tuna and Avocados in a Sweet and Spicy Sesame and Chili Sauce, served with Fried Wonton Chips

Salad

Cobb Salad
Chopped Greens with Avocado, Hard-Cooked Egg, Bacon, Smoked Turkey, Tomatoes, and Blue Cheese with House-made French Dressing

Pasta

Rigatoni with Roasted Summer Squash and Sautéed Spinach, and Oven-Dried Grape Tomatoes and
Sauce Romesco*
*Sauce contains nuts

Burger

Greek Burger
8 oz Grilled Burger With Home-Made Tzatziki Sauce, Feta, Sliced Red Onions, and Pepperoncini Peppers served with our Pommes Frites

Seafood

Panko-Crusted Flounder with Potato Latke, Stewed Black Beans, and Fresh Pico de Gallo

Dessert

Peaches and Cream Cake with Fresh Whipped Cream and a Peach Coulis
July's 3-1-3 Night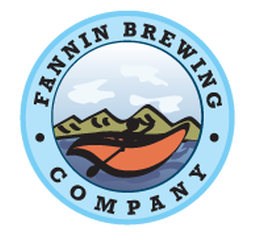 August's 3-1-3 Night is Tuesday, August 28th……..
3 Beers, 1 Brewery, $3 all night. We are featuring Fannin Brewing Company out of Blue Ridge, Georgia. We will be trying an IPA, a Lager, and a Brown Ale. Mark your calendar now to try these new brews!!
---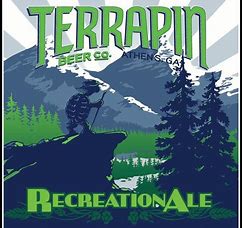 Running for the entire Braves Season – Anytime the Atlanta Braves are playing on TV and you come in to watch, Terrapin Recreation Ale will be $3 during the game. We have now purchased the Braves package and you can catch them every time they are on!
Wednesday Wine Tasting
Our next wine tasting is Wednesday, August 15th. We are pleased to have Stephan Germain with Lynda Allison Cellar Selections here that night proctoring our tasting. Stay tuned for which terrific new wines we will be tasting.
Enjoy a great night out with family and friends. The 6 wine tastes and a small bite pairing is $15. We are pouring from 7-9 PM.
Introducing TBM Coravin List
TBM is pleased to rollout our Coravin Wine Pours. What is a Coravin pour?
Coravin permits us to pour wine from bottles without ever pulling the cork. It delivers great glasses of wine, indistinguishable from untouched bottles.
We are featuring 6 big reds to start this new list. TBM is one of the first restaurants in the Metro Atlanta Area offering Coravin pours.
(Bottles excluded from 1/2 price Tuesday!)
Sunday Night Beer Tasting
Tastings are the 1st and 3rd Sunday of the month. Here's a look at the August dates.
August 19th
Hours
TUE through SAT
11 am - 3 pm Lunch
3 pm - 5 Bar Service (Drinks Only)
5 pm - 10 Dinner
SUNDAY
10 am - 3 pm Brunch
3 pm - 5 Bar Service
5 pm - 9 Dinner
BAR
Open nightly late (after dinner)
CLOSED ON MON
Photo Albums