TBM New Desserts
BANANA PUDDING CHEESECAKE
Made with Fresh Bananas and a Vanilla Wafer Crust
LEMON ICE BOX PIE
TBM DELIVERY
Did you know that Door Dash with deliver your TBM lunch or dinner straight to your home or office? Download the Door Dash App today and let them bring TBM right to you!
Wednesday Wine Tasting
Our next wine tasting is tomorrow night Wednesday, September 19th. We are excited to have Larissa Dubose with Justin/Landmark Wines here to proctor our tasting.
Tasting Lineup…
Justin Rose
Justin Sauvignon Blanc
Landmark Chardonnay
Landmark Overlook Pinot Noir
Landmark Hop Kiln Pinot Noir
Justin Cabernet Sauvignon
Enjoy a great night out with family and friends. The 6 wine tastes and a small bite pairing is $15. We are pouring from 7-9 PM.
TBM Lunch Special
Pork Schnitzel Crispy Pork Cutlet with Beer Braised Red Cabbage and Apples served with Sauce Charcutière
This Week
Here's a look at the week of 9/18 – 9/23 …

Starter:

Pimento Mac 'N Cheese

Salad

Late Summer Greens with Goat Cheese, Orange Supremes, Cinnamon Spiced Almonds, and Caramelized Onions with an Apple Vinaigrette

Pasta

Pork Stroganoff
with Tender, Slow Cooked Pork Butt, Snow Peas, Grape Tomatoes, Mushrooms, and Onion Confit

Burger

8 ounce Grilled Burger with Melted Colby Jack Cheese, Sautéed Peppers and Onions, and Marinara Sauce served with our Pommes Frites

Seafood

Blackened Tuna Tacos (3) with Cebollas en Escabeche, Cilantro, and a Fresh Pineapple and Jalapeño Salsa

Dessert

German Chocolate Trifle – Chocolate Cake layered with Coconut Pecan Filling and Chocolate Ganache
September 3-1-3 Night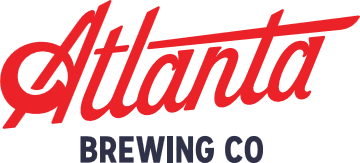 September's 3-1-3 Night is Tuesday, September 25th… 3 Beers, 1 Brewery, $3 all night, featuring Red Brick Brewery out of Atlanta, GA.
We are celebrating their 25th Anniversary and their rebranding back to Atlanta Brewing Company.
---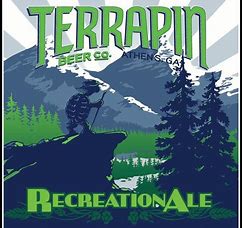 Running for the entire Braves Season – Anytime the Atlanta Braves are playing on TV and you come in to watch, Terrapin Recreation Ale will be $3 during the game. We have now purchased the Braves package and you can catch them every time they are on!
Thursday Tapas
We listened....Thursday Tapas include your faves.....
Gambas al Ajillo
Pan-roasted, head on/shell-on shrimp sautéed w/ garlic, wine, olive oil, & smoked paprika (w/ grilled bread)
Patatas Bravas
Deep fried red skinned potatoes drizzled with a spicy tomato sauce & our garlic mayonnaise
Merienda
Mixed "snack" of chorizo, Manchego, olives, Marcona almonds, prunes, and peppers
Albondígas
Tiny pork and beef meatballs in a sherry cream sauce with slow cooked onions, fresh thyme, and peas
House-made Sangria
Introducing TBM Coravin List
TBM is pleased to rollout our Coravin Wine Pours. What is a Coravin pour?
Coravin permits us to pour wine from bottles without ever pulling the cork. It delivers great glasses of wine, indistinguishable from untouched bottles.
We are featuring 6 big reds to start this new list. TBM is one of the first restaurants in the Metro Atlanta Area offering Coravin pours.
(Bottles excluded from 1/2 price Tuesday!)
Sunday Night Beer Tasting
Tastings are the 1st and 3rd Sunday of the month.
Here's a look at the fall…..
September 23
October 7 & 21
November 4 & 18
December 2 & 16
Hours
TUE through SAT
11 am - 3 pm Lunch
3 pm - 5 Bar Service (Drinks Only)
5 pm - 10 Dinner
SUNDAY
10 am - 3 pm Brunch
3 pm - 5 Bar Service
5 pm - 9 Dinner
BAR
Open nightly late (after dinner)
CLOSED ON MON
Photo Albums