Live Music and November 3-1-3 Night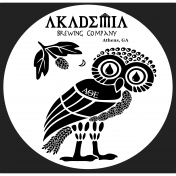 November's 3-1-3 night is tonight, Tuesday, November 24th featuring Akademia Brewing Company out of Athens, GA. We are pouring IQ IPA, Galaxias Porter, and Skal Norwegian Wheat.
3 Beers – 1 Brewery – $3/Beer
And LIVE MUSIC with Christian Jones

Dinner Specials
TBM is receiving our Christmas / Holiday beer daily. Today we got our Anchor Christmas 1.5 L and normal 6 pack of 12 oz bottles. We also got the very allocated limited edition Pontoon Gingerbread Murder Scene Imperial Stout. You will want it not only for the taste, but oh my the can! So cute! Hurry in!

DINNER SPECIALS 11/24 – 11/29

Fish:

Grilled Swordfish served over a Warm Israeli Couscous Tabouli with a Tzaziki Sauce

Pasta:

Penne Pasta with Grilled Chicken, Butternut Squash, Roasted Peppers, Eggplant, and Kale in a Curry Pumpkin Cream Sauce

Sandwich Special:

Chipotle BBQ Pork Sandwich prepared Panini Style with Pepper Jack Cheese, Pickled Onions and Peppers, House-made Slaw and served with our House-cut Pommes Frites
Wednesday Wine Tasting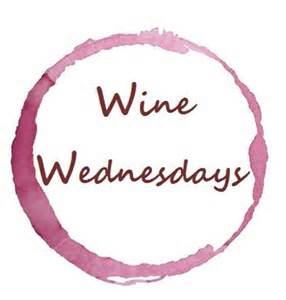 Our next Wine Tasting is tomorrow, Wednesday, November 25th, 7-9 PM.
We have a change to our plans and have our very KIMMY pouring an in house wine tasting.
All of the wines are perfect for your Thanksgiving meal.
Granville Rose
Little James' Basket Press White
Sea Sun Chardonnay
Mer Soleil Pinot Noir
Frances Ford Coppola Director's Cut Cinema Red Blend
Prisoner Cabernet Sauvignon
6 wines $15
Live Music Saturday
Saturday, November 28st
7 – 10 PM
Dominic DeSantis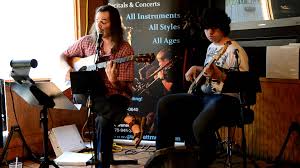 Sunday Night Beer Tasting

Here's a look at our upcoming Fall tasting dates.
December 6th & 20th
Half Price Wine Tuesdays
Half Price Wine Tuesdays has returned!
Enjoy any bottle of wine on our library list for half off when ordered with an entree. Does not include bottles on our by the glass list, Coravin list, or retail purchases.
TBM DELIVERY
Did you know that Door Dash will deliver your TBM lunch or dinner straight to your home or office? Download the Door Dash App today and let them bring TBM right to you!
TBM Hours
Tuesday - Sunday
Lunch 11 AM - 3 PM
Bar Service 3 - 5 PM
(Bar Menu for food)
Dinner 5 - 10 PM
Bar stays open later (Drinks only)

Saturday
Brunch 11 AM - 3 PM
Bar Service 3 - 5 PM
(Bar Menu for food)
Dinner 5 - 10 PM
Bar stays open later (Drinks only)

Sunday
Brunch 10 AM - 3 PM
Bar Service 3 - 5 PM
(Bar Menu for food)
Dinner 5 - 9 PM
Bar stays open later (Drinks only)

Monday Closed