This Week
Weekly Fish/Seafood Special, Pasta Special, and Burger Special. Here's a look at this week – January 17th – January 22nd.

Fish / Seafood:

Pan-Roasted Trout served over Roasted Fingerling Potatoes, Crispy Brussel Sprouts, and Smoked Bacon Lardons with a Caramelized Onion Beurre Blanc Sauce

Pasta:

Penne Pasta with Green Cabbage, Grilled Chicken and Roasted Mushrooms in a Rich Parmesan and Mushroom Cream Sauce

Burger:

"The Mack Burger" with Melted Orange Cheddar, House 1000 Island Dressing,
and Roasted Red Peppers
Wednesday Wine tasting
Our next Wine Tasting is next Wednesday, January 25th.
We are excited to have Nick Windler with Georgia Crown host the tasting with Three Blind Mice.
Stay tuned next Tuesday for which terrific new wines we will be tasting.
Nick is putting together a terrific wine lineup of wines brand new to TBM that are perfect for drinking this time of year.

This Tasting will be $10 for tastes of the six wines and some small bites.
The tasting is from 7-9 PM.
3-1-3 Nights at TBM
3 Beers, 1 Brewery, $3 Each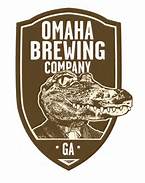 January's 3-1-3 night is Tuesday, January 31st.
We are featuring Omaha Brewing out of Omaha, Georgia, yep, not Nebraska!!
We are tasting....
OMA-HOP
With a hazy, light amber hue, this beer spotlights Citra hops. At only 31 IBU's, this beer is extremely palatable for all beer lovers.
The intense hop aroma and flavor is the highlight of this beer. Citrus, floral notes with hints of pine dance on the tongue while a solid wheat malt backbone supports the intense hop flavor.
The fluffy mouthfeel and lacing can be attributed to the high percentage of wheat malt and the heavy handed additions of Citra. This beer will conjure a love affair with hops & the drinker.
Hannnahatchee Creek IPA
This slightly hazy copper brew pours with a white head at only 53 IBU's and has a low perceived bitterness.
With a refreshing malty backbone, this beer finishes with a strong citrus flavor resembling orange peels derived from the large Amarillo dry-hop.
If you're a hop head, drink this beer.
Nada Banana Hefewiezen
Upon pouring, this beer is light in color with very little haze and a very thick head. Similar to traditional German-style Weissbier, this beer boasts huge banana and clove aromas followed by a wonderful taste of banana, vanilla and spices that finishes with a fruity, smooth aftertaste.
The fluffy mouthfeel can be attributed to the amount of protein gained from the wheat which also leaves a beautiful lacing in your glass.
Each customer that orders any of the 3 brews gets to keep a glass.
(One per customer only)
Sunday Night Beer Tasting
Tastings are the 1st and 3rd Sunday of the month.
Here's our January, February and March dates.
January 15th
February 5th and 19th
March 5th and 19th
Half Price Wine Tuesday Nights
Join us on Tuesday nights for dinner and enjoy any bottle of wine off our "Library Wine List" for half price with the order of any ENTREE.
(Bottles on our By-the-Glass list and retail bottles are not offered for half off.)
Hours
TUE through SAT
11 am - 3 pm Lunch
3 pm - 5 Bar Service (Drinks Only)
5 pm - 10 Dinner
SUNDAY
10 am - 3 pm Brunch
3 pm - 5 Bar Service
5 pm - 9 Dinner
BAR
Open nightly late (after dinner)
CLOSED ON MON
Photo Albums