This Week
Here's a look at the week of 6/19 – 6/24…

Salad

Hawaiian-Style Tuna Poké with Sesame and Avocado, served with Freshly Fried Tortilla Chips

Pasta

Cavatappi Pasta with Grilled Chicken, Sautéed Spinach, Roasted Mushrooms, and Roasted Red Peppers in a Rich Spinach and Parmesan Cream Sauce

Salad

Caprese Salad – Seasoned Sliced Tomatoes with Creamy Mozzarella and Fresh Basil Drizzled with Sweet and Tangy Balsamic Vinaigrette

Pasta

Faraflle Pasta with Grilled Chicken, Sautéed Bell Peppers, Roasted Mushrooms, and Garlicky Spinach in a Green Pepper Alfredo Sauce

Seafood

Blackened Corvina with Cajun-Style Chickpeas, Wilted Spinach, Prosciutto, and Grilled Lemon

Burger

8 oz. Grilled Burger with House-Made Chipotle BBQ Sauce, Pickled Jalapeños, and a Smoked Gouda Beer Cheese, served with our House-made Pommes Frites

Dessert

Black Forest "Cake" Trifle: Chocolate Cake, Freshly Whipped Cream, and a Fresh Bing Cherry Sauce
Wednesday Wine tasting
Our next tasting is Wednesday, June 27th. Stay tuned next week for which terrific new wines we will be tasting.
Enjoy a great night out with family and friends. The 6 wine tastes and a small bite pairing is $15. We are pouring from 7-9 PM.
June's 3-1-3
June's 3-1-3 Night is Tuesday, June 26th….. 3 Beers, 1 Brewery, $3 all night. We are featuring Ironmonger Brewery out of Marietta, Georgia. We are pouring Steambreather Southeastern IPA, Damascus IPA, and Quench Pilsner.
---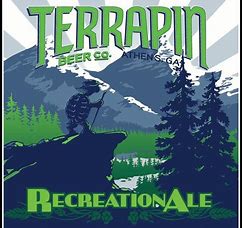 Also for the Month of MAY – Anytime the Atlanta Braves are playing on TV and you come in to watch, Terrapin Recreation Ale will be $3 during the game. We have now purchased the Braves package and you can catch them every time they are on!
Introducing TBM Coravin List
TBM is pleased to rollout our Coravin Wine Pours. What is a Coravin pour?
Coravin permits us to pour wine from bottles without ever pulling the cork. It delivers great glasses of wine, indistinguishable from untouched bottles.
We are featuring 6 big reds to start this new list. TBM is one of the first restaurants in the Metro Atlanta Area offering Coravin pours.
(Bottles excluded from 1/2 price Tuesday!)
Sunday Night Beer Tasting
Tastings are the 1st and 3rd Sunday of the month. Here's a look at the June, and July dates.
July 1st & 15th
August 5th & 19th
Hours
TUE through SAT
11 am - 3 pm Lunch
3 pm - 5 Bar Service (Drinks Only)
5 pm - 10 Dinner
SUNDAY
10 am - 3 pm Brunch
3 pm - 5 Bar Service
5 pm - 9 Dinner
BAR
Open nightly late (after dinner)
CLOSED ON MON
Photo Albums