This Week
Here's a look at the week of 1/15 – 1/20 …

Pasta

Rigatoni with Italian Sausage and Roasted Peppers and Onions in a Tomato Cream Sauce, topped with Garlicky Breadcrumbs

Seafood

Pan-Roasted Mahi Mahi
Served with a Sauté of Sun-Dried Tomatoes, Black Olives, Roasted Bell Peppers, Orzo, and Spinach and a Caramelized Lemon Butter Sauce

Burger

8 oz Grilled Burger with Melted Stilton Blue Cheese, Sautéed Portabella Mushrooms, Bacon, and a Roasted Garlic Dijonaise (Mustard and Garlic Mayonnaise Spread) served with Pommes Frites
Can be Gluten Free without bun
Wednesday Wine Tasting
Our next wine tasting is Wednesday, January 23rd from 7-9 pm.

We are pleased to have Jacob and Nick with Georgia Crown here to host our tasting.

We will have six wines with small bites for $15.

Stay tuned next week for a lineup of the terrific new wines we will be tasting that are perfect for this time of year.
January 3-1-3 Night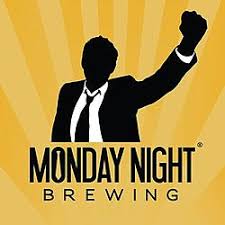 January's 3-1-3 Night is Tuesday, January 29th.
3 Beers, 1 Brewery, $3 all night.
We are featuring Monday Night Brewing from right here in the ATL.
Stay tuned next week for which 3 brews will be poured
Half Price Wine Tuesdays
Half Price Wine Tuesdays
Enjoy any bottle of wine on our library list for half off when ordered with an entree.
Does not include wines bottles on our by the glass list, Coravin list, or retail purchases.
Sunday Night Beer Tasting
Here's a look at our first quarter…
January 20th
February 3rd & 17th
March 3rd & 17th
TBM DELIVERY
Did you know that Door Dash with deliver your TBM lunch or dinner straight to your home or office? Download the Door Dash App today and let them bring TBM right to you!
Hours
TUE through SAT
11 am - 3 pm Lunch
3 pm - 5 Bar Service (Drinks Only)
5 pm - 10 Dinner
SUNDAY
10 am - 3 pm Brunch
3 pm - 5 Bar Service
5 pm - 9 Dinner
BAR
Open nightly late (after dinner)
CLOSED ON MON
Photo Albums