Dinner Specials
July 16th – 21st

Salad/Starter:

Spring Greens tossed in a Mixed Berry Balsamic vinaigrette and topped with fresh cut Strawberries, Feta Cheese, Fried Onions and Spiced Almonds

Pasta:

Linguine Pasta tossed in Olive Oil, Lemon Juice and Garlic with Pan Seared Shrimp, Bay Scallops, Grape Tomatoes, Snap Peas, and Fresh Tarragon

Fish/Seafood:

Beer Battered Cod Fish served with our Fries and House Tartar Sauce 

Sandwich:

Cubano:Slow Cooked Mojo Pork Shoulder, Black Forest Smoked Ham, Swiss Cheese, Grainy Mustard Dijonaise, and Pickle Slices inside a pressed Cuban Roll
Wednesday Wine Tasting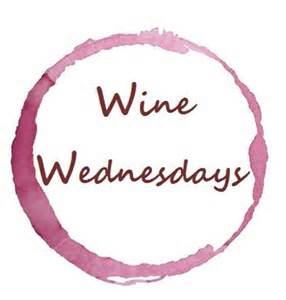 July's Wine Tasting is  Wednesday, July 24th from  7-9 PM.
Stay tuned for the featured wines next week.
And guess who's back to wow us with her small bites????  You got it CiCi…..yeah!!!!
Mark your calendar!
Time: 7-9 PM.
6 wines – small bites $15
Live Music Thursday
Thursday, July 118th
7 – 10 PM
MONICA & DEREK
Live Music Saturday
Saturday, July 20th
7:30 -10:30 pm
MATT SPINKS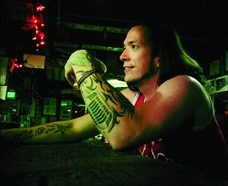 Sunday Night Beer Tasting
Here's a look at our July, and August tasting dates……
July 21st
August 4th & 18th
June 3-1-3 Night
July's 3-1-3 night is Tuesday, July 30th.
Stay tuned for which terrific craft brewery will be featured!!
3 Beers, 1 Brewery, $3 all night.You keep one glass!!
Half Price Wine Tuesdays
Half Price Wine Tuesdays
Enjoy any bottle of wine on our library list for half off when ordered with an entree.
Does not include wines bottles on our by the glass list, Coravin list, or retail purchases.
Jazz Brunch!
Did you know we serve Brunch on Saturdays and Sundays??? and Bottomless Mimosas both days!!

Join us for brunch and enjoy live jazz while you dine and of course we are pouring our bottomless Mimosas from 11 am – 3 pm.
(NOT EVERY SUNDAY)
TBM DELIVERY
Did you know that Door Dash will deliver your TBM lunch or dinner straight to your home or office? Download the Door Dash App today and let them bring TBM right to you!
Opening Hours
Tuesday - Saturday
Lunch 11 AM - 3 PM

Bar Service 3 - 5 PM
(Bar Menu for food)

Dinner 5 - 10 PM
Bar stays open later.
(Drinks only)
Sunday
Brunch 10 AM - 3 PM

Bar Service 3 - 5 PM
(Bar menu for food)

Dinner 5 PM - 9 PM
Bar stays open later. (Drinks only)
Monday Closed