Weekly Lunch Special
Grilled Burger

8 oz. Grilled Burger with Melted Pepper Jack Cheese, House-Made Red Pepper Jelly, and Fried Pickles served with our Pommes Frites
This Week
Here's a look at the week of February 20th – 25th….

Fish / Seafood

Grilled Swordfish with Littlenck Clams, Fingerling Potatoes, Roasted Bell Peppers, and Spanish Chorizo with a Smoked Paprika and Clam Sauce

Pasta

Farfalle Pasta with Shrimp, Corn, and Lima Beans in a Thyme and Parmesan Cream Sauce

SBurger

8 oz Grilled Burger with Melted Pepper Jack Cheese, House-Made Red Pepper Jelly, and Fried Pickles served with our Pommes Frites

Dessert

Croissant Bread Pudding with White Chocolate and Strawberries a la mode with Strawberry Coulis
Wednesday Wine tasting
Our next Wine Tasting is Wednesday, February 28th from 7-9 pm. We are pleased to have Christen with Empire Distributors hosting the tasting. Stay tuned next Tuesday for a wine lineup!
 Enjoy a great night out with family and friends.  The 6 wine tastes and a small bite pairing is $15.  We are pouring from 7-9 PM.
Half Price Wine Tuesday Nights
Join us on Tuesday nights for dinner and enjoy any bottle of wine off our "Library Wine List" for half price with the order of any ENTREE.
(Bottles on our By-the-Glass list and retail bottles are not offered for half off.)
3-1-3 Nights (Pint Night)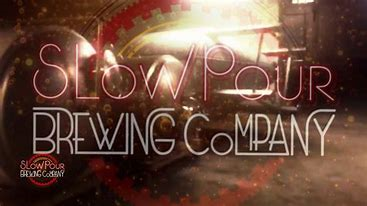 February's 3-1-3 Night is Tuesday, February 27th. We pour 3 Beers from 1 Brewery for $3 all night.
We are featuring Slow Pour out of Lawrenceville, GA.
Stay tuned next week for the exact pours.
Sunday Night Beer Tasting
Tastings are the 1st and 3rd Sunday of the month. Here's a look at the March and April dates.
March 4th & 18th
April 8th & 22nd
(April changed to 2nd and 4th Sunday because of Easter and Spring Break)
Hours
TUE through SAT
11 am - 3 pm Lunch
3 pm - 5 Bar Service (Drinks Only)
5 pm - 10 Dinner
SUNDAY
10 am - 3 pm Brunch
3 pm - 5 Bar Service
5 pm - 9 Dinner
BAR
Open nightly late (after dinner)
CLOSED ON MON
Photo Albums