Dinner Specials
2/11 – 2/16

Pasta:

Farfalle Pasta with Smoked Salmon, Sun-dried Tomatoes, and Dill in a Mozzarella Sauce


Fish:

Seared Striped Bass with Haricot Verts, Pancetta, and a Roasted Red Pepper Hollandaise


Burger:

Greek Burger8 oz Grilled Burger with a House-made Tzatziki Sauce, Feta Cheese, Red Onions, and Peperoncini served with Pommes Frites
Live Music Saturday
February 15th
7:30 – 10:30 PM
Trent Minter

Sunday Night Beer Tasting

Here's a look at the rest of our Winter tasting dates……
February 16th
March 1st and 15th
Thursday Tapas
CHECK OUT FACEBOOK THURSDAY AFTERNOON FOR PHOTOS AND DESCRIPTIONS!
February 3-1-3 Night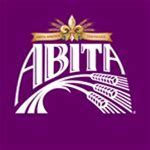 February's 3-1-3 night is Tuesday, February 25th and is FAT TUESDAY! We are featuring ABITA Brewing out of New Orleans in honor of Mardi Gras!!
3 beers – 1 brewery $3/pint all night!!
Half Price Wine Tuesdays
Half Price Wine Tuesdays
Enjoy any bottle of wine on our library list for half off when ordered with an entree.
Does not include wines bottles on our by the glass list, Coravin list, or retail purchases.
Jazz Brunch!
Did you know we serve Brunch on Saturdays and Sundays??? and Bottomless Mimosas both days!!

Join us for brunch and enjoy live jazz while you dine and of course we are pouring our bottomless Mimosas from 11 am – 3 pm.
(NOT EVERY SUNDAY)
TBM DELIVERY
Did you know that Door Dash will deliver your TBM lunch or dinner straight to your home or office? Download the Door Dash App today and let them bring TBM right to you!
Opening Hours
Tuesday - Friday
Lunch 11 AM - 3 PM

Bar Service 3 - 5 PM
(Bar Menu for food)


Tuesday - Saturday
Dinner 5 - 10 PM

Sunday
Dinner 5 - 9 PM
Bar stays open later.
(Drinks only)
Saturday and Sunday
Brunch 10 AM - 3 PM

Bar Service 3 - 5 PM
(Bar menu for food)


Monday Closed