Live Music Thursday
Thursday, March 16th
7 – 10 PM
JUSTIN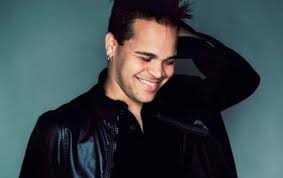 Dinner Menu March 17th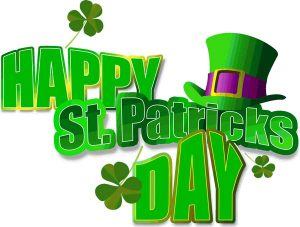 (no regular Menu this evening)
5:00 PM – 10:00 PM or until we run out
Pub Salad
Butter Lettuce, Red Onions, Hard-boiled Eggs, Cucumbers, and Tomato with a House-made Apple Tarragon Vinaigrette
Guinness and Cheddar Soup
topped with Croutons
House-made Corned Beef and Cabbage Platter – Boiled Red Potatoes, Carrots, and Cabbage with a Guinness Mustard Stout
Bangers and Mash
Beer Braised and Grilled Irish Pork Sausages and House Colcannon Topped with a Roasted Onion and Guinness Demi
Shephard's Pie
Slow Cooked Ground Beef and Caramelized Onions, Carrots, and Peas with a Mashed Potato and Cheese Crust
Fish and Chips
Beer Battered Codfish, our Fries, and a Malt Vinegar and Tartar Sauce
Pan-Roasted Irish Salmon
Served on Colcannon with a Fresh Dill and Chive Beurre Blanc
Reuben
Corned Beef, Sauerkraut, Swiss Cheese, and Thousand Island served with our House-cut Fries
(To Finish)
Bailey's Irish Cream Cheesecake
Guinness Chocolate Cake
Guinness Ice Cream Float
Irish Apple Cake
Live Music Saturday
Saturday, March 18th
7 – 10 PM
Mook & Mimi
Wine Tasting Wednesday, March 22nd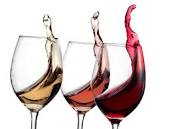 WEDNESDAY WINE TASTING
Join us for an all Copper Cane Wine Tasting. Stay tuned next week for the exacts of the wines we will be tasting. 7-9 pm
6 wines/ $15
Upcoming Music Events
Thursday, March 16th – JUSTIN
Saturday, March 18th – Mook & Mimi
Thursday, March 23rd – Marty Manus
Saturday, March 25th – Amanda Cordell
Thursday, March 30th – Max Eve
Dinner Specials
3/7 – 3/11

Seafood: 

Cioppino with Mussels, Clams, Shrimp, and Assorted Fish served with Grilled Bread

Pasta: 

Swiss Chard Ravioli with Smoked Sausage and Wilted Arugula in a Lemon and Grainy Mustard Cream Sauce

Burger:

8 oz. Grilled Angus Burger with Fried Tobbaco Onions, Bacon, Cheddar Cheese, and BBQ Sauce served with our House-cut Pommes Frites

No Changes or substitutions made to daily specials.
Half Price Wine Tuesdays
Half Price Wine Tuesdays
Enjoy any bottle of wine on our library list for half off when ordered with an entree. Does not include bottles on our by the glass list, Coravin list, or retail purchases.
TBM Hours
Tuesday - Sunday
Lunch 11 AM - 3 PM
Bar Service 3 - 5 PM
(Bar Menu for food begins at 3:30)
Dinner 5 - 10 PM
Bar stays open later (Drinks only)

Saturday
Brunch 11 AM - 3 PM
Bar Service 3 - 5 PM
(Bar Menu for food begins at 3:30)
Dinner 5 - 10 PM
Bar stays open later (Drinks only)

Sunday
Brunch 10 AM - 3 PM
Bar Service 3 - 5 PM
(Bar Menu for food begins at 3:30)
Dinner 5 - 9 PM
Bar stays open later (Drinks only)

Monday Closed