Dinner Specials
5/23 – 5/28

Seafood:

Pan-seared Corvina atop a Sauteed Vegetable Medley and Basmati Rice with a Lemon Buerre Blanc

Pasta:

Pasta alla Vodka with Roma Tomatoes, Caramelized Onions and Roasted Red Peppers – Add Grilled Chicken or Shrimp

Burger:

8 oz. Grilled Angus Burger topped with Grilled Pineapple, Pepper Jack Cheese, and a Teriyaki Glaze served with our House-cut Pommes Frites

No Changes or substitutions made to daily specials.
May 3-1-3 Tuesday, May 30th


Join us for 3-1-3/Pint night next Tuesday featuring Stone Brewing. Our Distributor will be on site with swag and knowledge!! The 3 beers we are pouring…
Buenaveza Salt & Lime Lager
Hazy IPA
Arrogant Bastard Ale
Mark your calendar now!!
3 beers -1 brewery – $3/pint
Live Music Thursday
Thursday, June 1st
7 – 10 PM
Monica Spears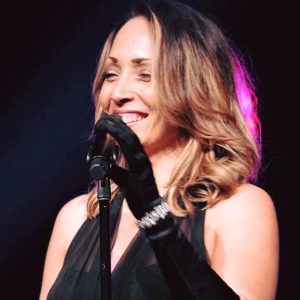 Upcoming Music Events
Thursday, June 1 – Monica Spears
Saturday, June 3 – TBD
Thursday, June 8 – Dominic DeSantis
Saturday, June 10 – Mook & Mimi
Thursday, June 15-Tim O'Donovan
Saturday, June 17 – William Green
Half Price Wine Tuesdays
Half Price Wine Tuesdays
Enjoy any bottle of wine on our library list for half off when ordered with an entree. Does not include bottles on our by the glass list, Coravin list, or retail purchases.
TBM Hours
Tuesday - Sunday
Lunch 11 AM - 3 PM
Bar Service 3 - 5 PM
(Bar Menu for food begins at 3:30)
Dinner 5 - 10 PM
Bar stays open later (Drinks only)

Saturday
Brunch 11 AM - 3 PM
Bar Service 3 - 5 PM
(Bar Menu for food begins at 3:30)
Dinner 5 - 10 PM
Bar stays open later (Drinks only)

Sunday
Brunch 10 AM - 3 PM
Bar Service 3 - 5 PM
(Bar Menu for food begins at 3:30)
Dinner 5 - 9 PM
Bar stays open later (Drinks only)

Monday Closed